About the Author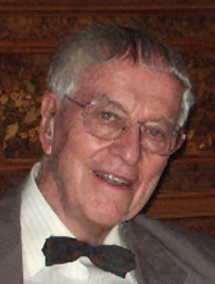 Dr.Earle F.Zeigler, a dual citizen of Canada and the United States, is a professor-emeritus at Western University, Canada since 1989. He is in his 75th year of service to the fields of physical activity and health education and (educational) sport.

After working in the Conn. YMCA from 1941-43 as aquatic director and swimming coach, Dr. Zeigler's first university appointment was at Yale University (1943-49) where he taught physical education and coached football and wrestling. Between the years 1945 and 1948, Zeigler also taught German part-time at the University of Connecticut, New Haven branch, and then at The University of Western Ontario from (1949-51).

He became Head, Dept. of Physical, Health, and Recreation Education at the University of Western Ontario from 1950-56 and also coached three sports (football, swimming, wrestling). He served in other administrative capacities later at The University of Michigan (Chair, 1961-63), the University of Illinois (Head, 1964-68), and finally again as the first Dean, Faculty of Kinesiology (then Physical Education), The University of Western Ontario (1972-77). Since 1989, he has devoted his efforts to writing and research, consulting, and professional service.

Major Professional Offices Held
Vice-President, Canadian Association for Health, Physical Education, and Recreation (1955-56).

President, of the Philosophic Society for the Study of Sport (1974-75) (now the International Association for Sport Philosophy)

President of the American Academy of Kinesiology and Physical Education in 1981-82, having been elected as a Fellow in 1966.
Vice-President of Communications, Canadian Association for Health, Physical Education, Recreation and Dance (1983-85)
Honorary Past President, North American Society for Sport Management (1986), Worked with a small group to get this society underway in 1985.